If you have long hair and are thinking of getting the chop, read our article to get a few ideas of what styles will suit you. Everyone needs some inspiration when it comes to change. After seeing these gorgeous shoulder length bob hairstyles, you'll be running to the hairdressers!
The classic shoulder bob has been trending for a few years and it seems to be as strong as ever. It's not going out of fashion just yet, we think there's more years to come, especially when celebrities are opting for this style. When people tend to think of the bob, they picture a boring style that is limp and has no style whatsoever but nowadays; the bob comes in all different shapes and tones.
We understand completely that your hair is important to you and from that initial jump, long to shorter hair; it is a big deal so you need to choose your haircut wisely. There's no point in growing your hair for this long to have a rubbish haircut. You want to feel amazing when you walk out the hairdressers. The shoulder bob looks good all year round and looks amazing with any outfit, so if you have set your heart on joining the shoulder bob club, you've made a good and trending decision!
We've chosen 31 best shoulder length bob hairstyles for you to envy over. Whether you're looking for a textured, layered, grey, copper, balayage, highlighted, messy, or an ombre style bob, we have them all.
1. BOB HAIRCUT + BLONDE BALAYAGE HIGHLIGHTS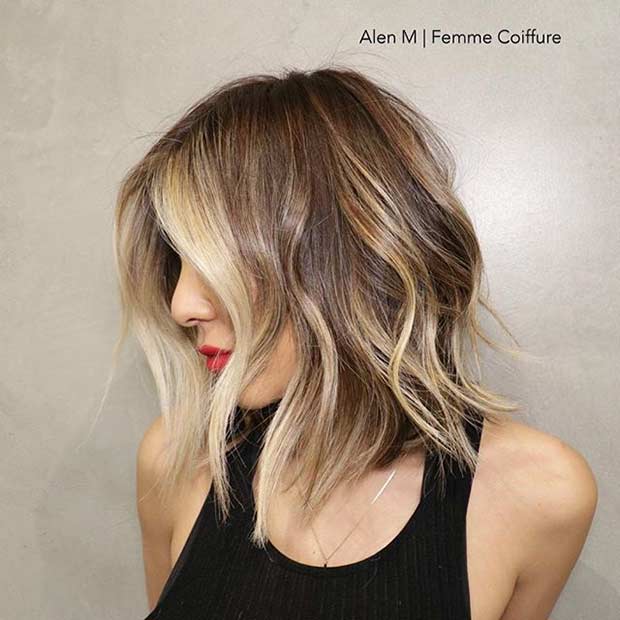 Instagram / alenm
Many people are yet to hear of the balayage hair trend, a French technique that is currently gaining popularity all around the world. It was established back in 1970's and people are now beginning to like it. It consists of soft highlights and the dye is applied differently to the standard highlighting method. Your hairdresser will work on their instinct and dye the sections they think will look good, so be sure to go to your trusted hairdresser! With this hairstyle, you need not worry about maintaining your highlights so often and it's a cheaper way to look good! Perfect if you're looking for a natural looking style.
2. MESSY & TEXTURED BOB STYLE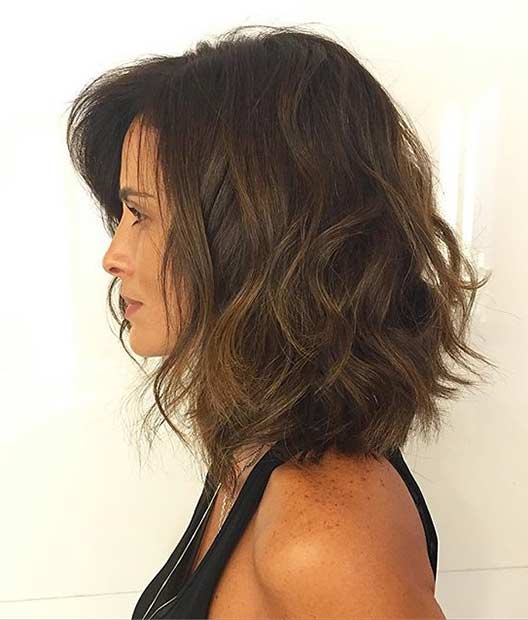 Instagram / marcosproencaoficial
Everyone knows that messy hair is the biggest thing right now and if you don't know, where have you been? We think the messier the better so scrunch your hair with your hands to create that messy, textured shoulder bob. The best tip to maintain a good-looking messy haircut is to ensure you take care of your hair by conditioning and adding a hair treatment occasionally. If you do suffer from dry hair, you can still go for this style but look after your hair and it will look amazing. Nobody wants to see a dry looking messy hairstyle!
3. BLONDE OMBRE BOB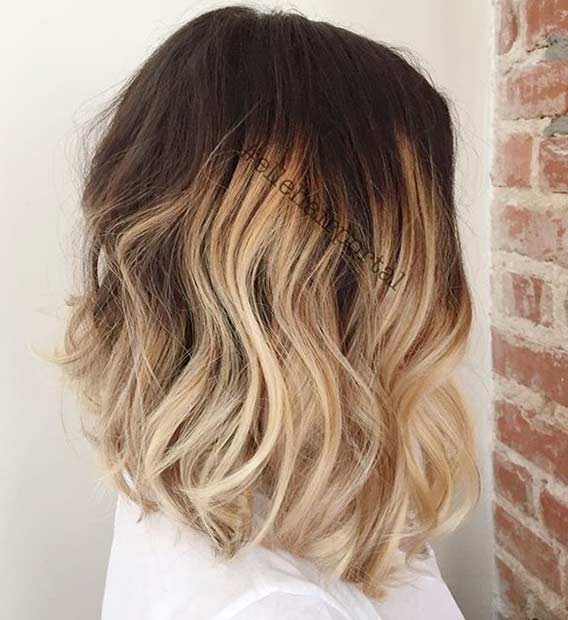 Instagram / ellevangestel
The ombre look is still going strong. The word ombre is French, which means different colours that blend into each other, from light to dark. The roots tend to be darker and from halfway down, the lighter will take effect. A shoulder length bob with blonde ombre hair looks stunning. Again, any hairstyle not dyed from the root will save you money!
4. BOB CUT FOR THICK HAIR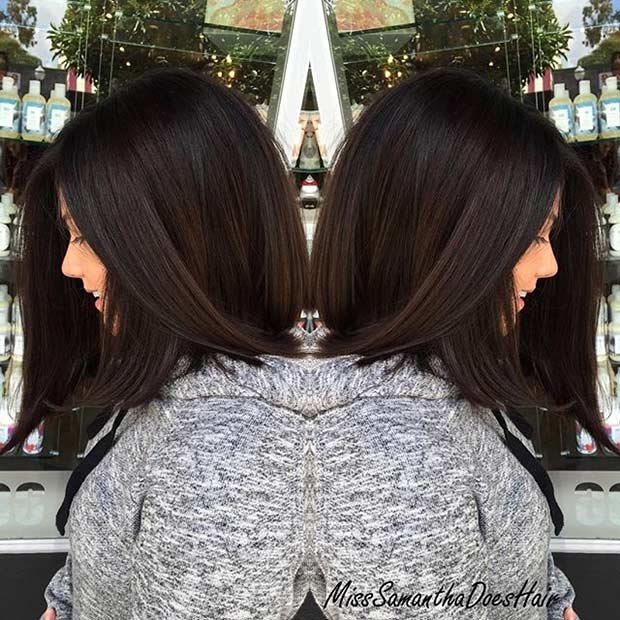 Instagram / misssamanthadoeshair
Do you have thick hair? If you think shoulder length hair looks best with thinner hair, think again! The classic shoulder length bob looks amazing with all hair types. It's easy to maintain and manageable so you don't have to stress about it. With having thicker hair, it will sit so graciously and it will always have the added volume.